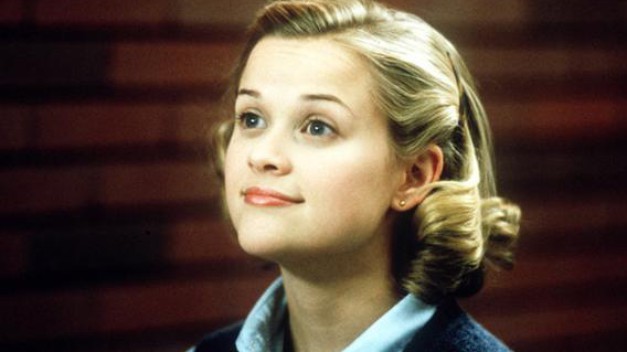 Lost in the sea of "Back To School" bar, restaurant, and DIY crocheting guides new college students will encounter this semester is simple, practical advice for new and returning college students. How many credits can I realistically handle? (Three.) Will I be able to survive on my own? (No.) Should I think about changing my major? (Beats us.) Luckily, perplexed and rudderless students need only look to a group of their elected peers for examples of what to do with their collegiate lives—or, in the case of the University of Wisconsin-Milwaukee's Student Association, what not to do.
For years, the UWMSA has been a student government backwater rife with theft, fraud, racism, corruption, conspiracy, and back-room deals—and that's just the tip of the iceberg. Taking the concept of criminal ineptitude to dizzying heights not seen since the last Iranian presidential election, the SA can't seem to make it a single semester—much less a full school year—without finding themselves embroiled in some sort of idiotic controversy. As a public service to students citywide, The A.V. Club offers some practical back-to-school guidance, all culled from the mistakes, misdeeds, and misfortunes of Milwaukee's most dysfunctional student government.
Be mindful of your online presence (or: Don't forget about those four-year-old racist blog posts)
In an age when nearly every facet of our lives is online fodder, keeping embarrassing or incriminating information out of public view is vital. Sadly, what's common sense to your average 13-year-old was apparently lost on SA Speaker of the Senate Kyle Duerstein. In October 2009, the pretend politician caught flak after racist and inflammatory comments were discovered on his personal "Panther Talk Live" blog. Among the most controversial was a 2005 entry in which the young, idealistic, and thoroughly douche-y Duerstein took to task the many "mainstream black Anglo-hating racists" he probably heard about once on Fox News, and suggested that "perhaps they ask to be held down and discriminated against, and placed back into slavery."
Duerstein quickly issued a groan-inducing apology, partly blaming his breathtaking idiocy on the "small suburb of Milwaukee that is mostly white" in which he grew up. Sorry, Kyle. Hailing from the 'burbs doesn't get you off the hook, just like being a member of the SA doesn't make you a real politician.
Keep a close, prudent eye on your finances (or: Don't spend $12,738.57 on a trip to New York City)
The need to stay financially frugal during your college years is a difficult pill to swallow. Just ask the UWM Student Association: In 2008 alone, the group blew more than $8,000 to spruce up its on-campus offices; failed to pay nearly $12,000 in legal fees after being investigated for embezzlement; and saw former SA President Russell Rueden sentenced to a year of probation for stealing money while in office. These spendthrift ways are especially impressive when you consider one of the group's most important duties is deciding which fading Saturday Night Live alum should appear at the next freshmen orientation. (We hear Jim Breuer has some open dates!)
Best of all was a 2008 trip to New York City, during which 16 SA "delegates"—and one non-SA hanger-on—racked up a staggering $12,738.57 bill. It seems the future career politicians/Ponzi scheme masterminds were itching to attend some sort of sketchy "student government leadership conference," and felt a trip to Manhattan on their fellow students' dime was the best way to demonstrate that leadership. Refusing to disclose the names of the trip participants, SA Vice President Amanda Voigtlander explained that the pricey pilgrimage "pertained to elections and stuff." Sounds like 12 grand well spent to us!
Manage your stress in a calm, adult manner (or: Don't cry like a baby and punch a wall when asked to leave a meeting)
While many students see college simply as high school with no roll calls and more dry-humping, it's the wise academic who realizes it's a time to grow the fuck up and start acting like an adult. Falling far outside the latter camp was Student Association Vice President Mike Zahorik. In fall 2009, the VP threw a big ol' hissy fit after being removed from a closed session SA Senate meeting in the UWM Union. Storming out of the room in a huff, Zahorik punched a wall, no doubt startling the Japanese Animation club next door. It was a fitting gesture, really, proving once again that the UW-Milwaukee Student Association resembles less a real working government, and more an emotionally and mentally unstable prom committee with delusions of grandeur. Wait a minute; those two groups are completely different, right?