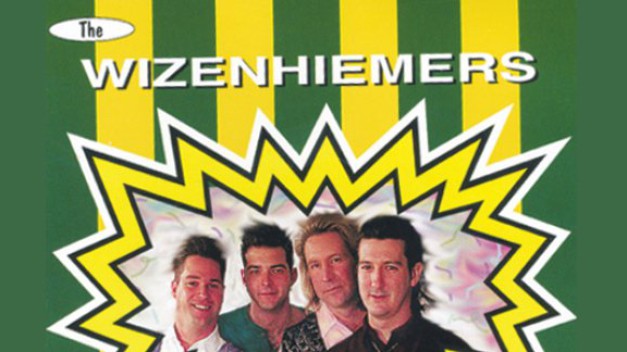 Unless the word "Yankovic" is involved, the life of a novelty songwriter is a lonely, disreputable one. The non-existent pay, the bad puns, and the pesky need for some semblance of talent are all hurdles that stand in the way of true musical glory. In Wisconsin, novelty songwriters have nonetheless enjoyed a certain amount of success over the years, usually by taking on such diverse topics as ice fishing, beer, and the career of former Packers tight end Mark Chmura. With so many different acts out there, The A.V. Club presents a handy field guide to the four most common species of the Wisconsin novelty songwriter, as well as a few tips on identifying these lowly creatures in their natural habitats.
The Outdoorsman (hunteris-yuksteris)
Distinguishing characteristics: Blaze orange, exaggerated 'Sconnie accent, crappy drum machine
Commonly spotted: Northern Wisconsin bowling alleys, Elks Lodges, Farm & Fleets
Description: Wisconsin's proud tradition of hunting, fishing, and general woodland mayhem has been a source of joy to countless generations of gun- and muskie-nuts. So it's no surprise that many of our state's novelty songwriters look to the great outdoors for inspiration. Looming large in this guitar- and shotgun-wielding field are Bananas At Large, a group best known for its interminable hunting-themed ditty, "Da Turdy Point Buck." Containing such winning lines as "I'm not much for thinkin' / No, I don't do it often / But I had an idea / To put that turdy pointer right in his coffin," it's a song that perfectly sums up the Bananas' crude, skit-heavy take on the otherwise dainty sport of deer hunting.
A more refined example of the Outdoorsman is Iron Ridge's James "Spid" Pieper. When he's not busy creating wildlife art or designing and painting the official 2011 Wisconsin Waterfowl Stamp, Pieper finds time to pen songs like "W.W.B.C.B.B. (Wisconsin Winter Bitter Cold Blizzard Blues)" and "Up North," both from his debut album, Totally In Tents.
The Mad Genius (buskeris-guitaris)
Distinguishing characteristics: Open guitar case, albums released solely on cassette tape
Commonly spotted: Street corners, college towns
Description: The most elusive species of novelty songwriter, the Mad Genius, is highly prolific, highly volatile, and sporadically employed. Perhaps no one fits this bill better than Madison's Art Paul Schlosser, Wisconsin's slightly goofier answer to Daniel Johnston. For nearly 25 years, the State Street troubadour has been delighting hordes of incoming UW freshmen with seminal tunes like "Punk Rock In The White House" and "My Cat Was Taking A Bath" ("My cat was taking a bath / My cat was taking a bath / It was a quarter to three / And I don't believe / My cat was taking a bath"). Johnston-like fame has so far eluded Schlosser, though an unlikely name-drop from Stephen Colbert and an appearance on America's Got Talent (under the moniker "Buddy Holly Cheesehead"), have boosted his profile considerably in recent years.
The Comedian (two-drink-minimumus)
Distinguishing characteristics: Sport coat, ponytail, faint reek of desperation
Commonly spotted: Low-rent comedy clubs, company Christmas parties, Shank Hall
Description: Novelty songs are almost always meant to be funny, but what separates the work of the Comedian from other novelty songwriting species is professionalism: Tunes about cheeseheads and walleye-fishing aren't just larks, they're a way of life. Milwaukee's seemingly unstoppable Pat McCurdy has been singing silly songs for more than 20 years, and has indeed been making a pretty good living doing it. A recent collaboration with Larry The Cable Guy shows just how far the aging funnyman will stoop—er, go—to keep the good times rolling, and ensure his continued popularity with, as his website would have it, the "college crowd."
The Sports Nut (packerus-fanaticus)
Distinguishing characteristics: Tattered Zubaz
Commonly spotted: Stadium parking lots, "Morning Zoo" radio shows
Description: The Sports Nut primarily thrived throughout Wisconsin during the mid '90s, and tended to focus its rapier wit exclusively on the Holmgren-era Green Bay Packers. Madison band The Wizenhiemers found fame with "Go You Packers Go!" in 1996, while the folks over at Milwaukee radio station WMYX struck novelty gold that same year with "Packarena," a spoof of the insidious "Macarena." Meanwhile, Oshkosh trio Cheeseheads With Attitudes took things up (down?) a notch with "P.A.C.K.," a strangely endearing take on The Village People's "Y.M.C.A."
Though rare in the 21st century, the Sports Nut is far from extinct. Milwaukee's Stunt Academy released "The Buffalo Bills Boogie!" in 2009, a brilliant spoof-within-a-spoof dedicated to the beleaguered 2009 Buffalo Bills, and executed in the style of a mid-'90s novelty record. Jams like Sir Mix-A-Lot's "Baby Got Back" became "Buffalo's Got Bills," while the immortal Tag Team party-starter "Whoomp! (There It Is)" was transformed into—you guessed it—"Whoomp! (There's The Bills)."