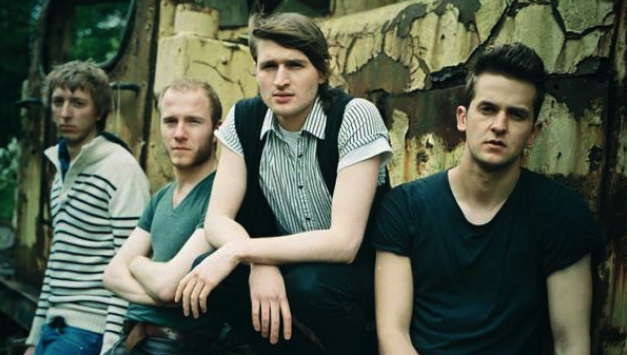 In the realm of niche-y subgenres, baroque pop is one of the more difficult to expand upon. Marked by a flair for the theatrical and general drama-kid sensibilities, it's a novel style, but a reductive one. Credit England's Wild Beasts for continuing to inject the oft-stagnant formula with some much-needed sex. Not that they peddle in overheated smut: On the contrary—the group's third album, Smother, is most notable for its icy restraint. It's all build-up and little release.
The opener, "Lion's Share," is a jarring crash course in the band's hypnotic, circular soundscapes, highlighted by a sparse piano atop a throbbing electro pulse. It's also a song that can drop lines like "I take you in my mouth like a lion takes his game" and get away with it. Singer Hayden Thorpe serves as the group's focal point, and brings an overly expressive trill to his vocals, calling to mind the vibrato-flecked style of Antony Hegarty. Also similar to Hegarty, Thorpe serves as an engagingly androgynous presence. "Oh, don't you think / that people are the strangest things?" he croons on "Loop The Loop," as if he had just dropped in from a distant, dying planet.
Of course, all the cold, detached come-ons in the world wouldn't resonate if they weren't bolstered by solid songwriting. Similar to the early work of the fellow art-damaged horndogs in The Faint, Smother is musically engaging and naughty without coming across as juvenile or ribald. Given enough time, it seems destined to take its rightful place among indie-rock's great humping albums.