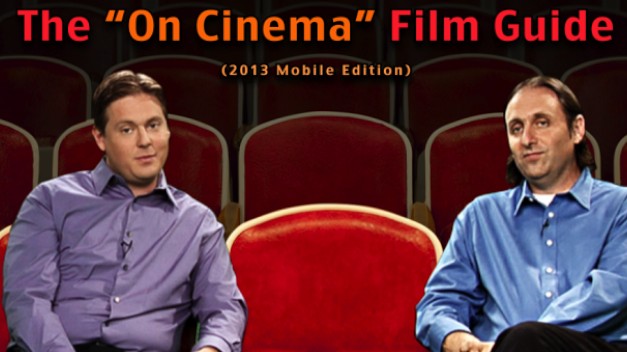 Each week on the On Cinema podcast, comedians Tim Heidecker and Gregg Turkington (a.k.a. Neil Hamburger) skewer the stuffy ol' world of film criticism by offering up the most generic and run-of-the-mill reviews of the latest would-be blockbusters. Now, the duo is bringing an even more ridiculous version of their Siskel and Ebert act to the mobile world with an On Cinema app.
The app purports to contain pocket-sized audio reviews of more than 17,000 different films, covering everything from stone-cold classics like Citizen Kane to stone-cold duds like Turner & Hooch. Of course, it contains nothing of the sort. To give you some idea of the incisive and not-at-all random commentary contained in the reviews, here's a sampling of Heidecker and Turkington's thoughts on the aforementioned films:
Citizen Kane
"I don't think you'll ever see a movie like this again."
"This is one of my favorite video tapes."
"I give this movie six bags of popcorn."

Turner & Hooch
"You can't go wrong if you put this movie in your DVD player, sit back, and enjoy it."
"An instant classic."
"Great film. Five bags of popcorn, and I mean it."
The app was created by Milwaukee production company Special Entertainment (of "What What (In The Butt)" fame), and comes packed with a number of extras. Among them are recommendations (Heidecker feels 1948's Sorry, Wrong Number "deserves every award out there,") a popcorn recipe, a Windows 95-esque clock, and a copy of the U.S. Constitution. It's available for $.99 for Apple and Android devices.