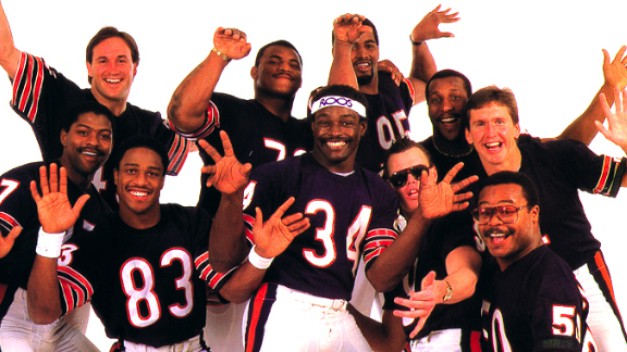 Back in June, Milwaukee tourism group Visit Milwaukee took a trip down I-94 and launched an advertising campaign in Chicago. Similar to a 2010 campaign, a series of ads were plastered on Chicago Transit Authority buses and "L" cars in hopes of luring Windy City residents 90-odd miles to the north. So far, so good. But how did the brains behind Visit Milwaukee choose to advertise our city? Did they spotlight our world-class art museum? Our charming and chic neighborhoods? Our reasonable parking rates? Spoiler alert: They most certainly did not.
In a move that would surely leave an aging Don Draper unloading in his Depends, Visit Milwaukee went with these two slogans:
"Brat. Beer. If you had another hand, we'd go on."
"Milwaukee. Think of us as Chicago's Upper, Upper North Side."
Beer, brats, and likening Milwaukee to a distant Chicago neighborhood? Good grief. Happily, the stunning crappiness of these slogans didn't go unnoticed. Chicago blogger Michael Doyle spotted the offending ads and penned a withering—and spot-on—critique. He correctly pointed out that Chicago already has plenty of beer and brats, and that it doesn't have an "Upper" anything—instead, it has a "Far North Side," "Far South Side," etc. He went on to criticize past Chicago campaigns from Visit Milwaukee for their "generic claims of greatness," and suggested "Milwaukee's tourism powers-that-be might want to take some time to learn how to communicate what their city truly offers–which is quite a lot." (Doyle's past run-in with Visit Milwaukee is definitely worth a read.)
Back in Milwaukee, a handful of local publications picked up on the story and offered their own common-sense correctives. Milwaukee Magazine writer Lynsey Hart—who goes to school in Chicago but interns in Milwaukee—had this to say:
Visit Milwaukee needs to focus on what makes Milwaukee unique and learn more about their audience. Imagine this ad: a picture of Water Street looking north from the corner of Wisconsin Avenue. Nice looking brick buildings, filled with restaurants and bars, a few people walking down the street. Then, across the picture is the slogan, "Milwaukee. A city to unwind in."
Meanwhile, OnMilwaukee.com's Andy Rooney Dave Begel suggested focusing on a few things that actually make Milwaukee, you know, unique: the art museum, the Mitchell Park Domes, Brady Street, etc. Hart and Begel's suggestions aren't exactly revelatory or award-winning, but they get the job done without making Milwaukee look foolish—something Visit Milwaukee is occasionally very good at.
So what's up with Milwaukee's bizarre relationship with Chicago? Are we still sizing ourselves up against our neighbors to the south? I don't think so. Contrary to Visit Milwaukee's unfortunate "Upper North Side" slogan, it seems that Milwaukee stopped comparing itself to Chicago roughly 10 years ago. Over the past decade, the city has come into its own—or, at the very least, grown comfortable with what it is (and isn't.)
The business world seems to think so, too. On July 17, the Marquette Law School and the Journal Sentinel will hold a star-studded conference on the Marquette campus to discuss "Milwaukee's future in the Chicago megacity." Mayor Tom Barrett and a host of Milwaukee and Chicago CEOs will begin a dialogue that will hopefully lead to more cooperation between our two cities. An interesting JS opinion piece lays out a few things that should be addressed:
Milwaukee needs to get Chicago's attention. Chicagoans are literally ignorant about Milwaukee. Even the Milwaukee Water Council is virtually unknown in Chicago. One cure is a round table of leaders meeting regularly, just to get acquainted and explore potential projects. Mayors and other city officials could join, but the real leadership should come from business groups, unions, universities, or foundations, whose interests span political boundaries.
So if Milwaukee and Chicago business leaders are ready to talk to each other, why does the Visit Milwaukee campaign seem so hopelessly out of touch? If anything, the group's occasional cluelessness reminds me of other self-professed "expert" local organizations. Many of these groups seem to know surprisingly little about the city they constantly champion, and are strangely ignorant of its own strengths—defaulting to, as Doyle says, "generic claims of greatness." How can we best sell ourselves to cities like Chicago? To me, the answer is simple: Get out and truly explore your city, fall in love with your city, and understand your city before asking others to do the same.