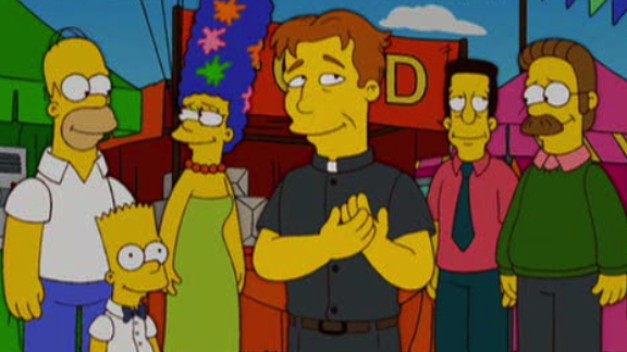 Depending on whose Facebook feed you follow, President Obama's newly minted pro-gay-marriage stance is either the beginning of a bright new future for the LGBT community or an empty endorsement with cynical political overtones. But only the biggest creeps on the planet would claim that gay marriage is a terrible thing that threatens the very fabric of our society, right? Enter the Catholic church.
In a statement released Wednesday, former Milwaukee Archbishop—and current Cardinal—Timothy Dolan called Obama's remarks "deeply saddening," and reaffirmed the church's belief that gay marriage is bad, bad, bad. According to His Holy Ladder-Climber:
President Obama's comments today in support of the redefinition of marriage are deeply saddening. As I stated in my public letter to the President on September 20, 2011, the Catholic Bishops stand ready to affirm every positive measure taken by the President and the Administration to strengthen marriage and the family. However, we cannot be silent in the face of words or actions that would undermine the institution of marriage, the very cornerstone of our society. The people of this country, especially our children, deserve better.
Ah, the children: Something the Catholic church knows a thing or two about! A 2010 New York Times story details just what Dolan and his organization believe our nation's lovable scamps do deserve: Sexual abuse via priest; subsequent lawsuit dismissals; and perpetual hemming and hawing. You know, the very cornerstones of our society.
In Dolan's defense, the Times story also notes he has "consoled victims and created a fund to pay for compensation and counseling," and that he once removed a dozen abusive priests and revealed the names of dozens more. Still, Dolan's biggest achievement seems to be his ability to keep a straight face while issuing statements like the one above. Look for his next hilarious deadpan performance at Holy Hill and/or your neighborhood Chuckle Shack.